Leah Zeger and New West Guitars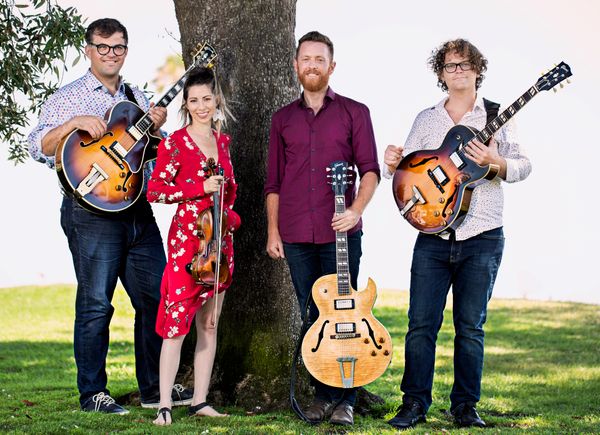 A new collaboration between violinist and vocalist Leah Zeger and the New West Guitars. Presenting a fresh take on the sound of Django Reinhardt and Stéphane Grappelli, this exciting show has recognizable classics performed by virtuosic players. Zeger's beautiful voice and top-notch violin playing pairs perfectly with these amazing guitarists.
New West Guitars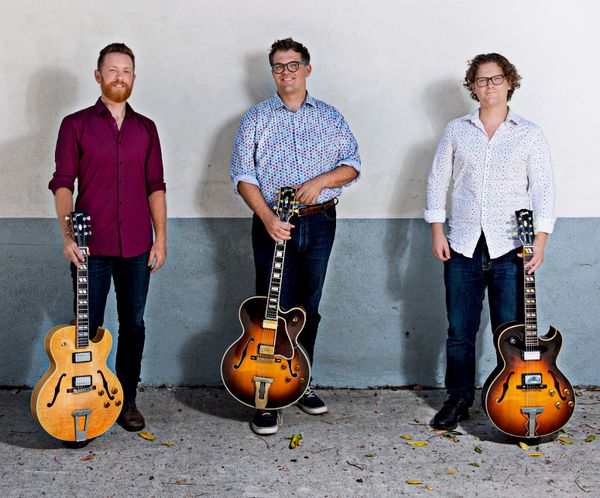 NWG's classic show which features songs inspired by their experience performing and traveling all throughout the United States. The show features eight different acoustic and electric guitars displaying virtuosity, beauty and some serious twang! The repertoire includes popular covers, original tunes, and classic jazz standards.   
-Specific works include: "Everybody Wants to Rule the World"  "Wichita Lineman"  "Every Big City"  
Sara Gazarek and New West Guitars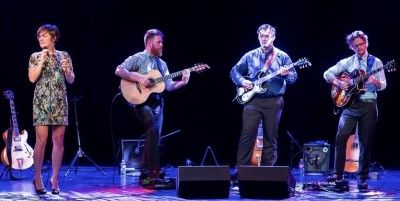 A special collaboration with the amazing jazz vocalist Sara Gazarek. Together they perform a wide array of songs from James Taylor to Cole Porter while adding their own beautiful original compositions. Downbeat Magazine gave the group's CD "Send One Your Love" the prestigious Editor's Pick.
- Specific works include: "So This is Love"  "Secret o' Life"  "After You've Gone"